October 21,2022
Berlin Affiliate Meet Markt - come meet us!
.
If you're in Berlin on October 26-27, come say hi to us! We are participants of the Affiliate Meet Markt exhibition and we would absolutely love to meet you. Let's get to know each other! Book a meeting with our team via affiliates@n1.partners.
See you soon!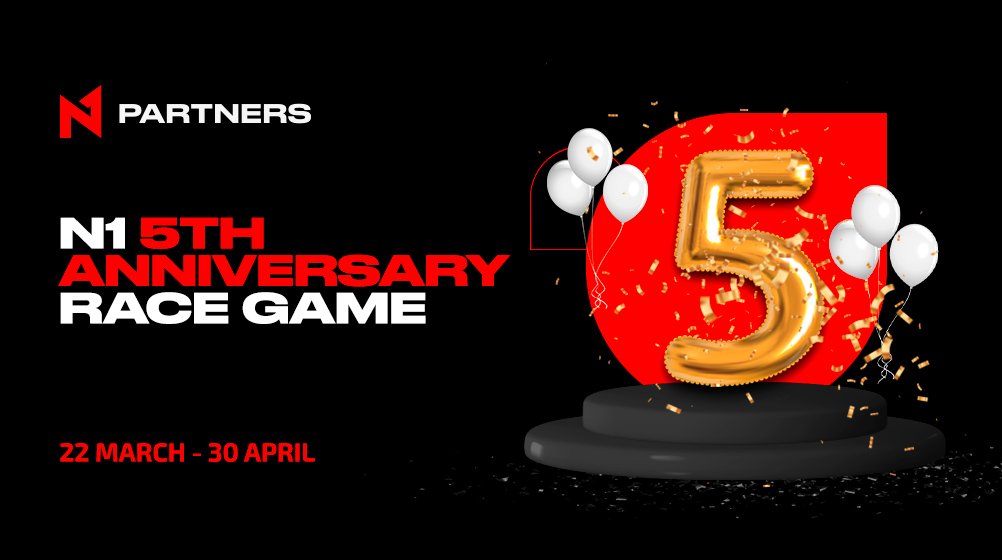 March 22,2023
N1 5th Anniversary Race Game! Get a birthday gift
From March 22 to April 30, join N1 Stars AffClub and get a 5-year-anniversary gift from N1 Partners!
More details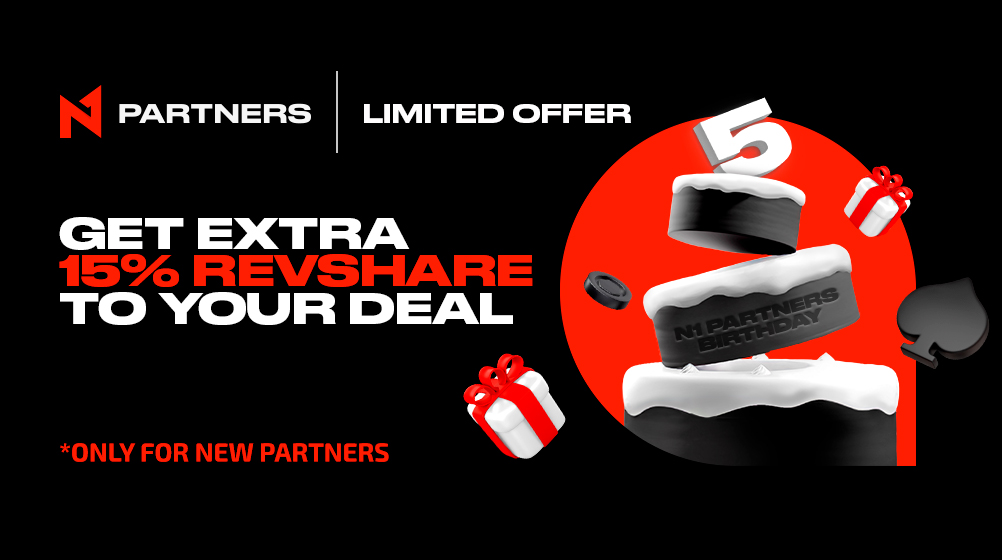 March 13,2023
Special birthday offer to new Partners
It's our birthday — N1 Partners turns 5 years old! This is a massive milestone for us, and we are both amazed and delighted looking back on everything we've managed to accomplish.
More details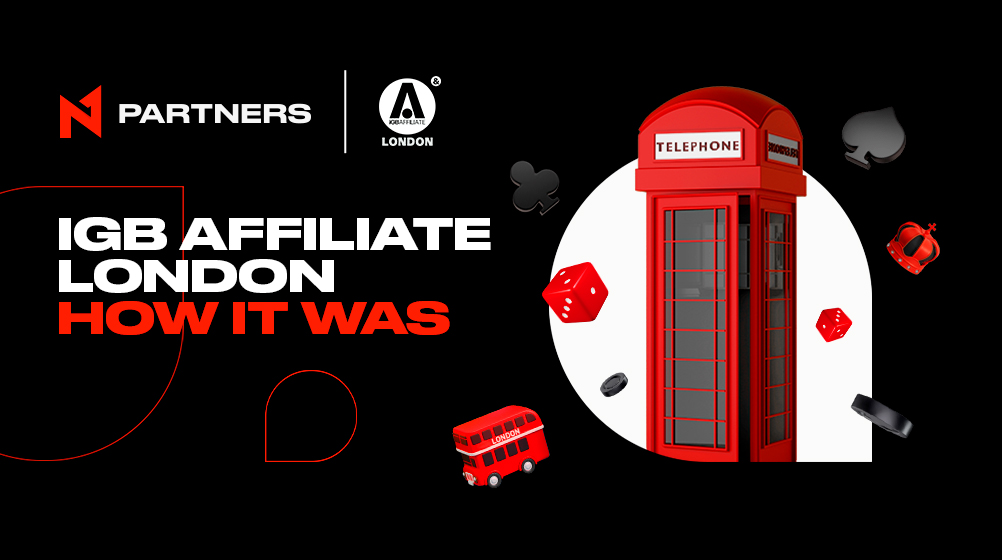 March 3,2023
IGB Affiliate London 2023 was a complete success
IGB Affiliate London is over, and the N1 Partners team is still processing all the beautiful emotions and experiences they had at the exhibition.
More details