October 26,2023
Meet N1 Partners at SiGMA Europe
.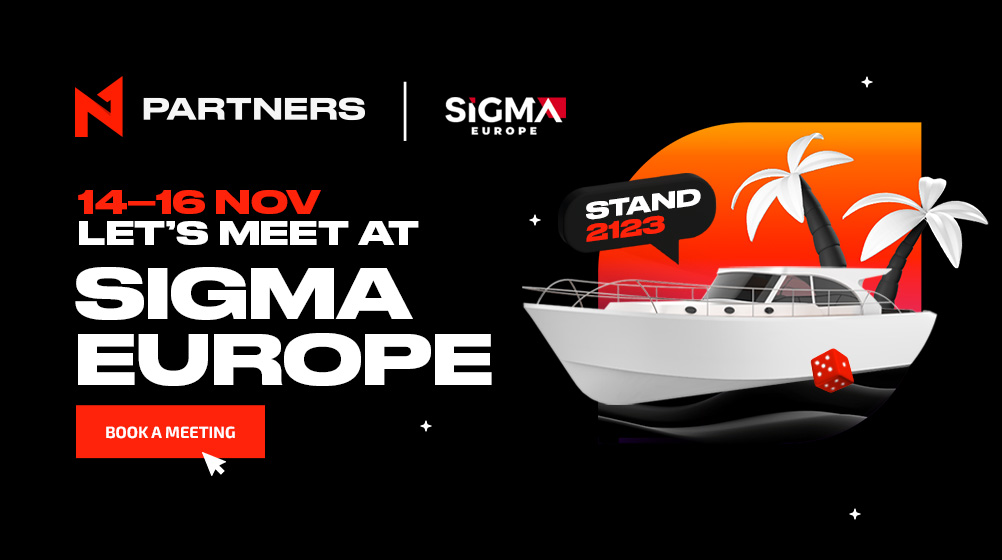 We've got some very exciting news today! N1 Partners will be participating in one of the industry's grandest events - SiGMA Europe in Malta. The countdown is on, and our team is eagerly awaiting the commencement of the famous conference from November 14th to November 16th.
What's SiGMA Europe? It's a 3-day long, 25 000-delegates wide (see what we did there??) networking conference where the most driven professionals of the industry meet. Join 800 exhibitors, 25,000 delegates, and 250 speakers! This conference is breaking all records, and you absolutely should be attending this historical event. If you're expanding into ANY market, this event simply has to be on your timetable!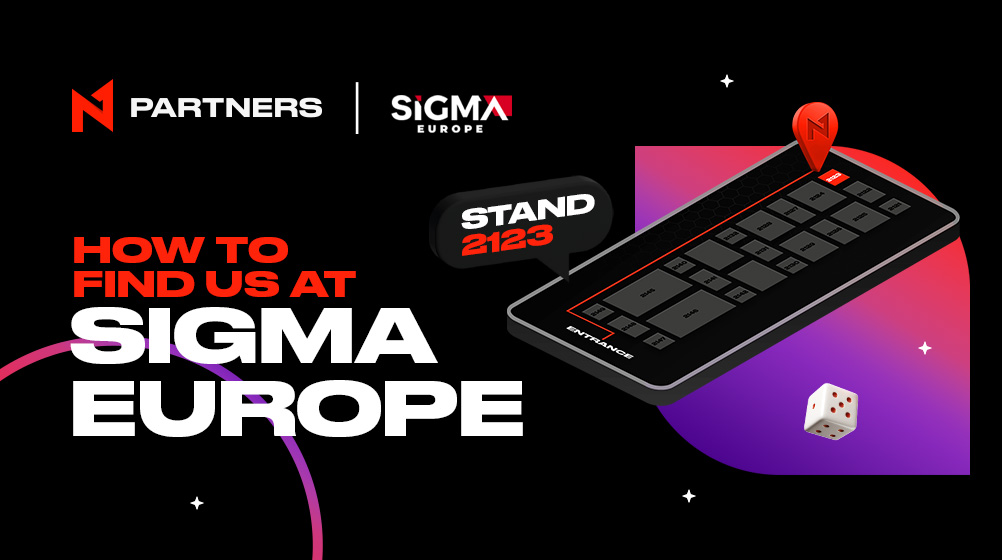 At our booth, #2123, we have a special treat in store for you.
- Visit us and get our top-notch offers and industry insights.
- Exchange your affiliate business card for our new "Red Rich Lion" merch.
- Get a chance to participate in the giveaway of the most fabulous prizes.
- Unlimited signature cocktails come as a side dish!
Book a meeting with our affiliate managers to make the most of your visit.
Simply use the contact form on our website or drop us a line at affiliates@n1.partners , and we'll get back to you promptly.
You can also reach out to your personal manager directly:
- Alexa| Inst: @alexa.aff
- Artem | Telegram: tom_affiliate
- Kanstantin | Skype: kostiabadun
- Roman | Skype: ancientrim
- Tanya | Inst: @tati_aaff
Be number one with N1!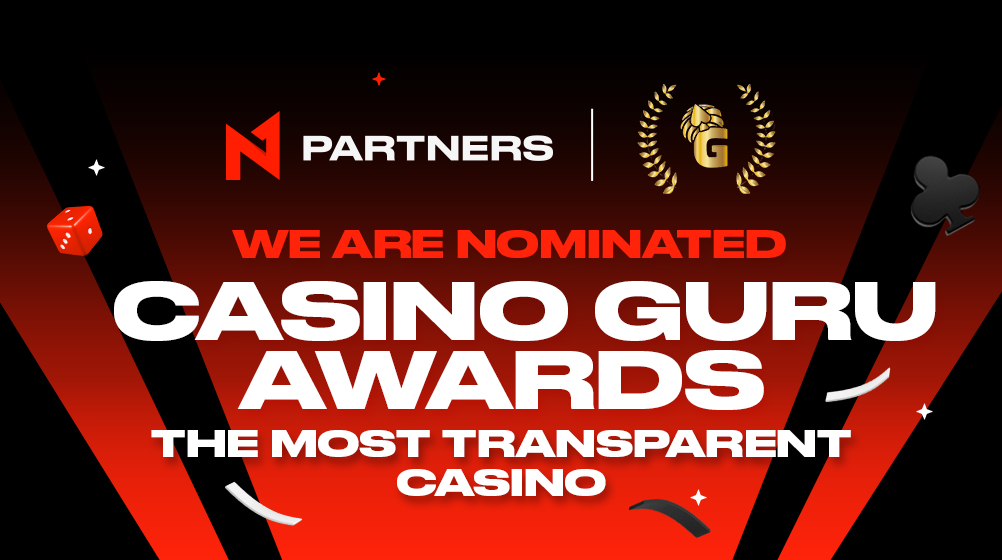 November 29,2023
N1 Partners: nominated for The Casino Guru Awards
N1 Partners, which operates N1 Casino, N1 Bet Casino, Slot Hunter, and Joo Casino brands, has been selected as a finalist in The Most Transparent Casino category of The Casino Guru Awards.
More details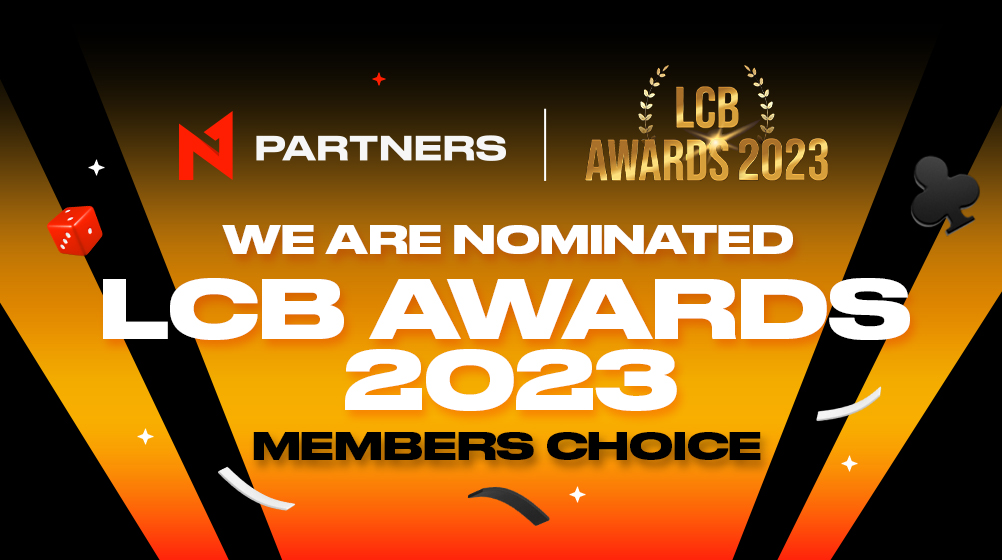 November 23,2023
N1 Casino & N1 Bet Casino are finalists of the LCB Awards 2023
N1 Partners' brands, N1 Casino and N1 Bet Casino, have been nominated for the LCB Awards 2023 in the Members' Choice category.
More details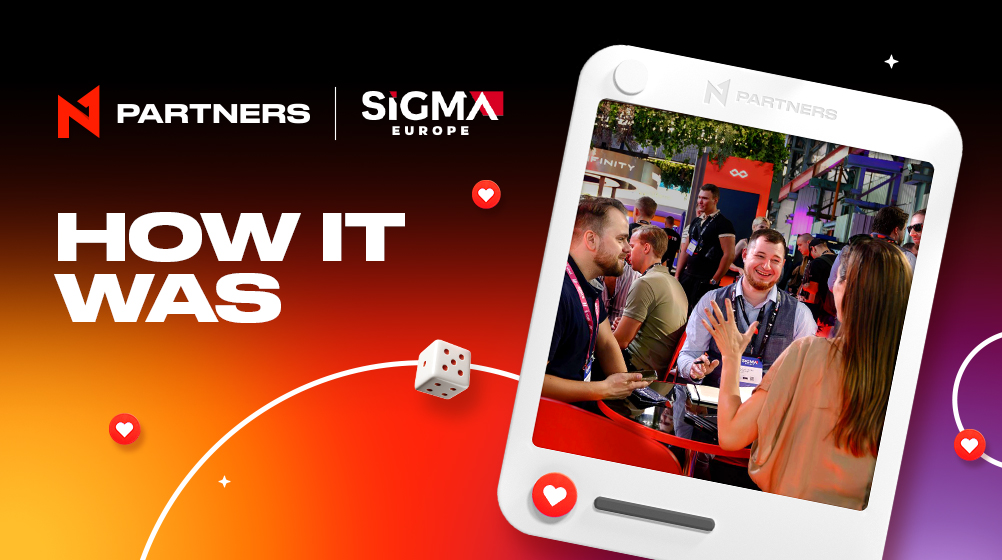 November 17,2023
N1 Partners at SiGMA Europe: How it was
N1 Partners had a great experience showcasing their expertise and engaging with attendees at SiGMA Europe, the largest iGaming event in Malta.
More details