September 6,2021
N1 Bet - Betting Sponsor of Dota 2 esports
.
N1 Bet dedicates an entire website section to esports – try making bets on Dota 2 gameplay in one click! All players can expect special bonuses: players get one Free Bet on the 3rd, the 7th, and the 10th bet – that's 3 Free Bets or 30 EUR in Total!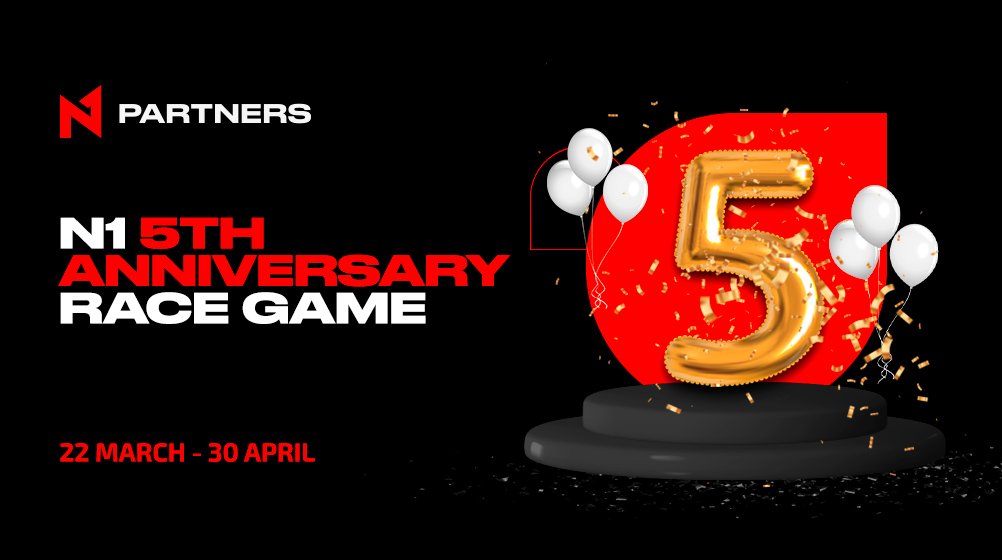 March 22,2023
N1 5th Anniversary Race Game! Get a birthday gift
From March 22 to April 30, join N1 Stars AffClub and get a 5-year-anniversary gift from N1 Partners!
More details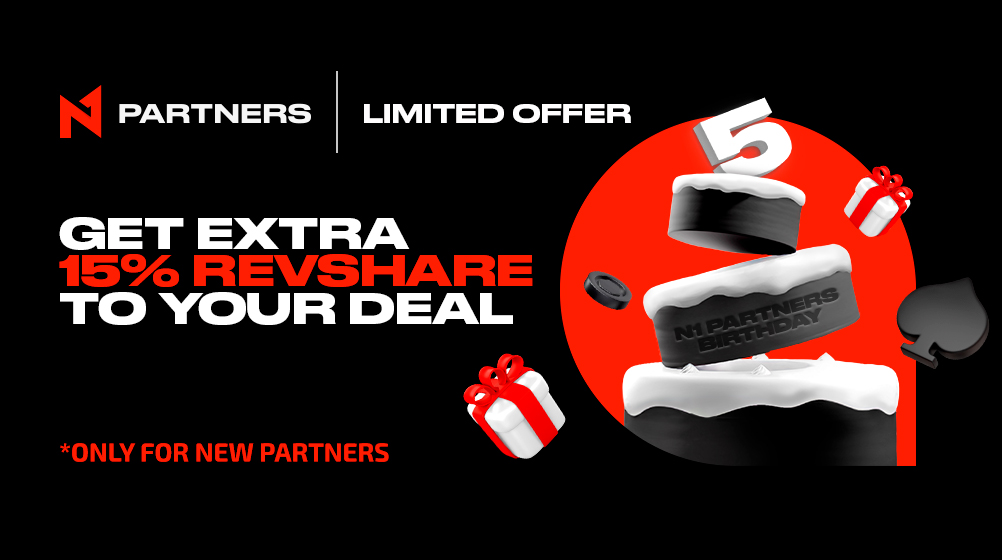 March 13,2023
Special birthday offer to new Partners
It's our birthday — N1 Partners turns 5 years old! This is a massive milestone for us, and we are both amazed and delighted looking back on everything we've managed to accomplish.
More details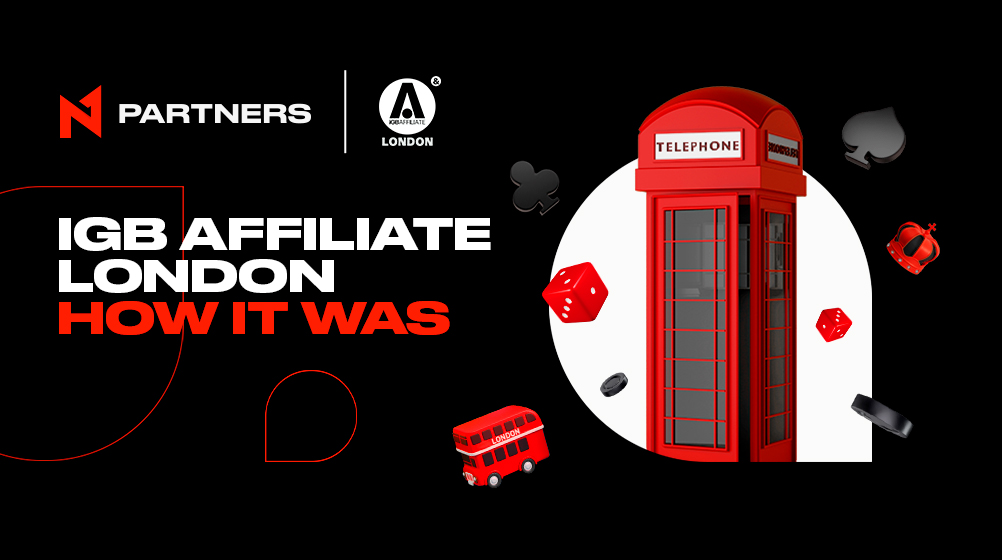 March 3,2023
IGB Affiliate London 2023 was a complete success
IGB Affiliate London is over, and the N1 Partners team is still processing all the beautiful emotions and experiences they had at the exhibition.
More details