June 13,2023
N1 Partners at iGB Live in Amsterdam
.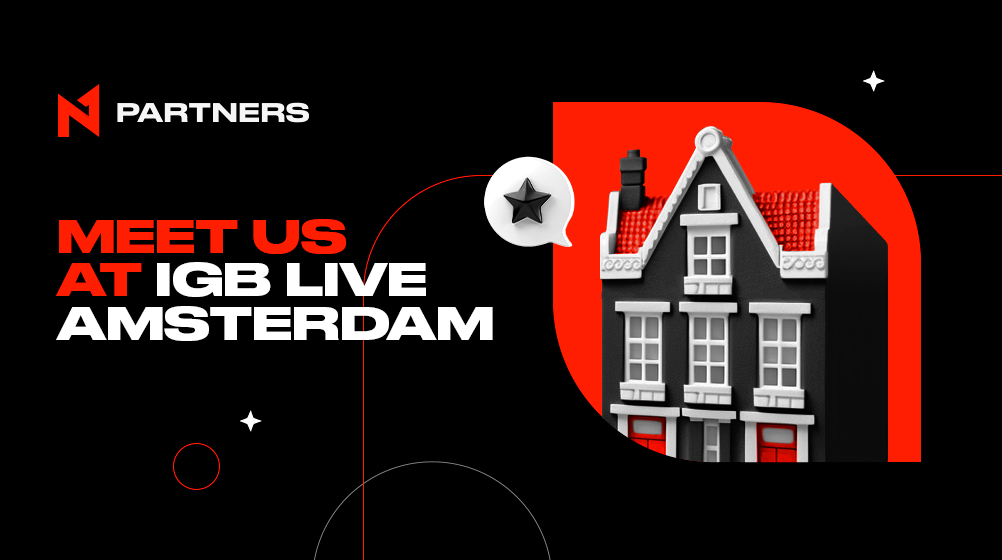 N1 Partners at iGB Live in Amsterdam - a lot of fun to have, a lot of things to learn, a lot of prizes to win! And, of course, only exclusive offers on the table for those who come.
We are excited to announce that N1 Partners will be participating in iGB Live in Amsterdam! We invite you to join us at our stand to learn all the latest news and business secrets firsthand. There will be so many fun things to do!
Come to our fantastic N1 stand and enjoy the unforgettable atmosphere that we will create for you. Whet your appetite for our excellent networking opportunities by helping yourself to an arrangement of delicious cocktails. And, of course, there will be prizes to win - simply visit the various activity zones that we will prepare for you.
With a bartender at your service, the time you spend at our stand will be truly unforgettable. Take part in networking and fun activities, learn useful info about our latest projects and top-performing GEOs, and take advantage of the exclusive offer to kickstart a mutually beneficial collaboration with N1 Partners.
Our stand number is H40. Book your meeting with our team now! Here are 3 ways you can do it:
- Fill out the contact form on our website at N1.Partners
- Get in touch with your personal manager
- Send an email to affiliates@n1.partners
We look forward to seeing you at iGB Live in Amsterdam!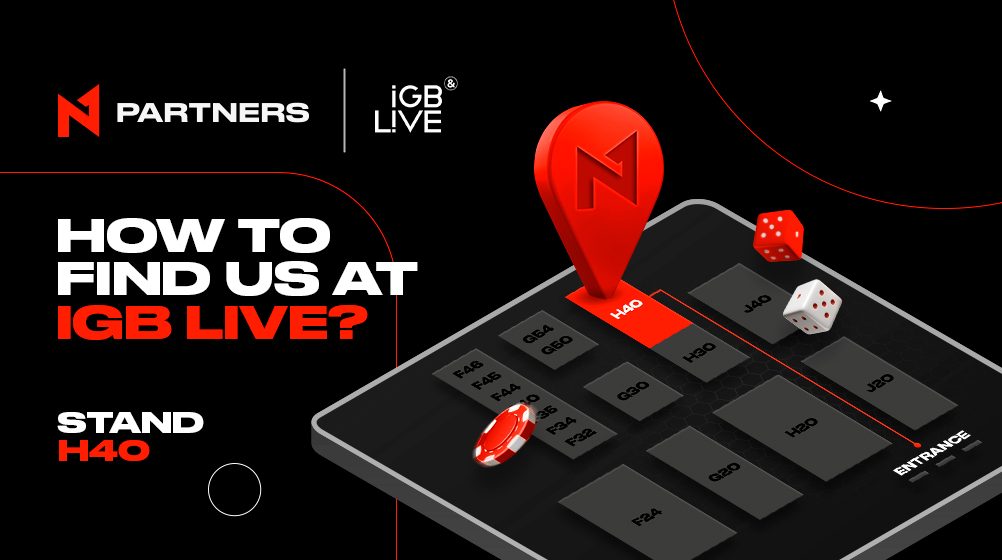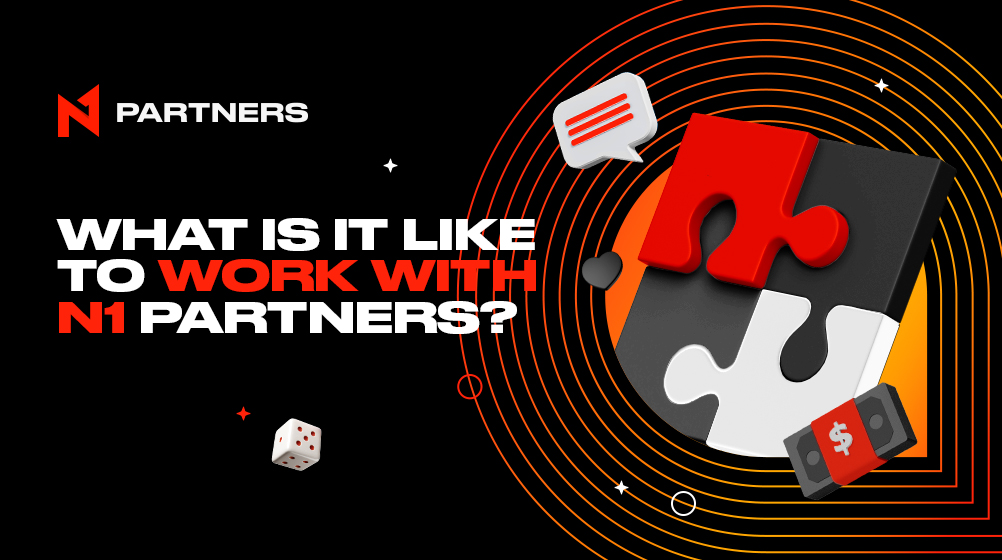 September 21,2023
N1 Partners: insights and honest opinions
With 5 years in the iGaming market and numerous collaborations with affiliates, N1 Partners has an impressive journey to recount. Today, we aim to introduce you to the experiences of two of our valued partners, sharing their insights and triumphs.
More details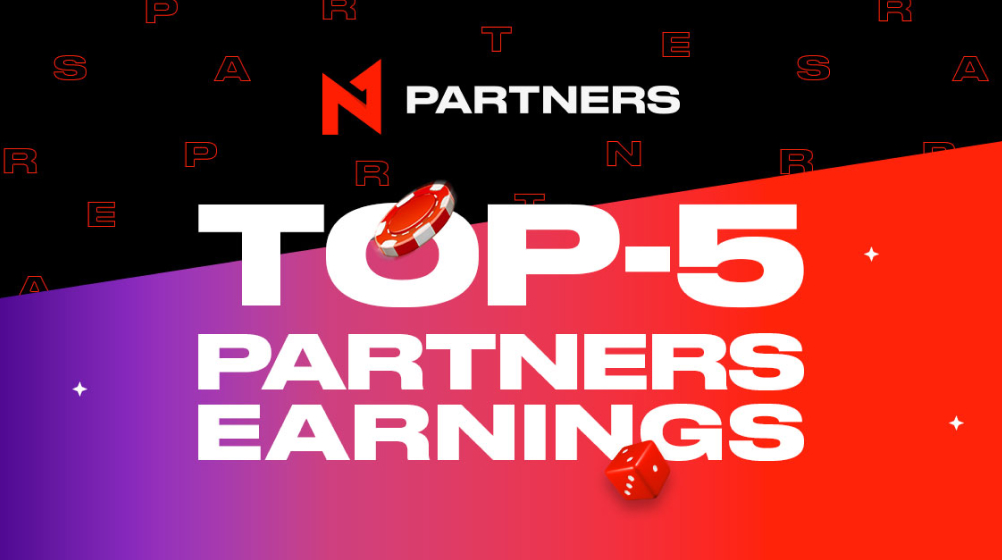 September 12,2023
How Much Can N1 Partners Earn? | August
Explore the incredible payouts received by our exceptional N1 Partners in August. These new figures give you a sneak peek into the impressive profits achievable when you team up with us.
More details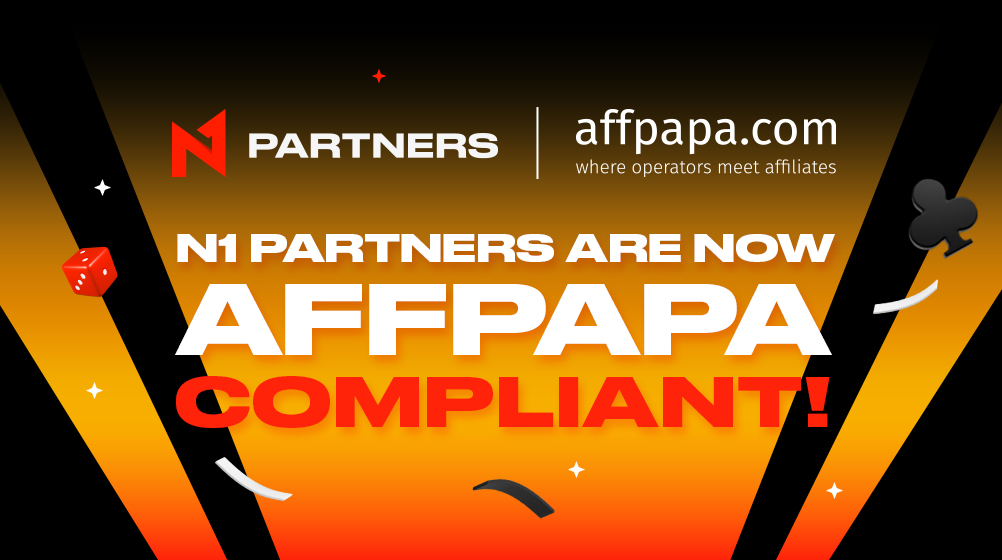 September 6,2023
N1 Partners are AffPapa Compliant now!
We are excited to announce that, starting from September 1, 2023, N1 Partners proudly holds the AffPapa Compliance seal. We are now officially recognized as a trusted member of the esteemed AffPapa honourable operators group, fully compliant with the Fair Partnership rules.
More details