June 16,2022
N1 Partners Group: insights of trust partnership
.
Affiliate World Conference - a two-day conference in affiliate marketing, which will bring together more than 200 companies from different countries and more than 4,000 participants. It's the perfect place to get a feel for the latest trends, data-driven strategies, and innovative insights in affiliate marketing.
Why is it worth getting to know N1 Partners better?
N1 Partners will participate in this conference for the first time and is ready to offer partners excellent conditions for cooperation. Through all these years, the company has received a high assessment of the quality of the services provided and the products offered on top of that has also won partners' trust from different countries. The figures confirm this - already, more than 7,000 thousand partners from other countries are cooperating with N1 Partners.
The company builds relationships with partners based on trust, openness, and honesty, providing fast feedback on traffic and guaranteeing timely affiliate payouts without using negative carryover. Affiliates also benefit from a flexible affiliate platform with analytics, detailed reports, and marketing tools to help them maximize their profits.
What will N1 Partners present at the conference?
N1 Partners Group is a multi-brand affiliate program that includes online casinos and betting. The company's projects offer an innovative experience to their audience - each online casino localized under GEO. N1 Partners Group creates high-converting brands as they consider the preferences of different audiences.
The product portfolio of N1 Partners Group includes such brands as N1 Casino, Slot Hunter, Joo Casino, and others. The company's projects operate under MGA and Curacao licenses and the N1 Casino.gr project has recently launched on a Greek permit, allowing partners to target traffic from different regions.
The desire of N1 Partners to follow the trends of an ever-changing industry allows the company to keep abreast, integrating new features into their projects, thereby gaining new fans for their projects.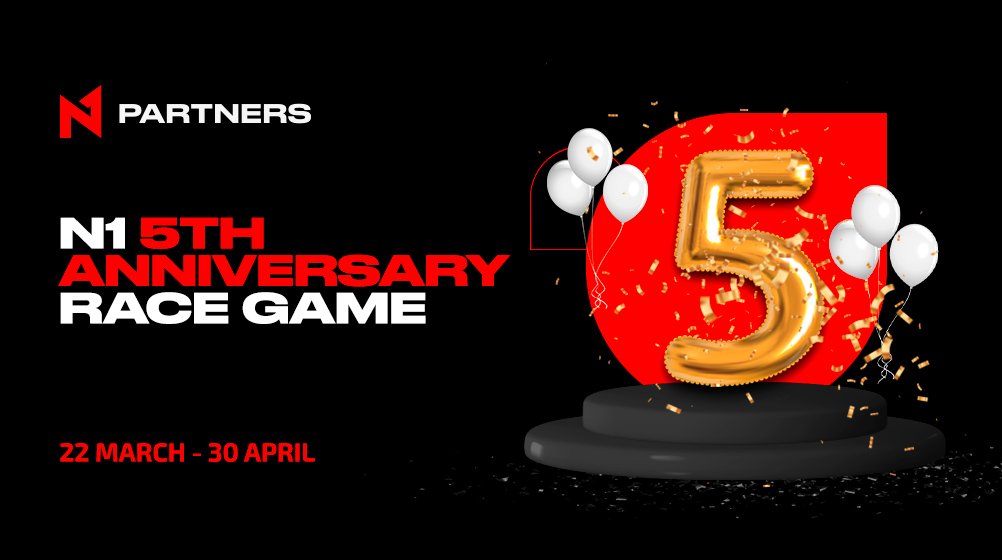 March 22,2023
N1 5th Anniversary Race Game! Get a birthday gift
From March 22 to April 30, join N1 Stars AffClub and get a 5-year-anniversary gift from N1 Partners!
More details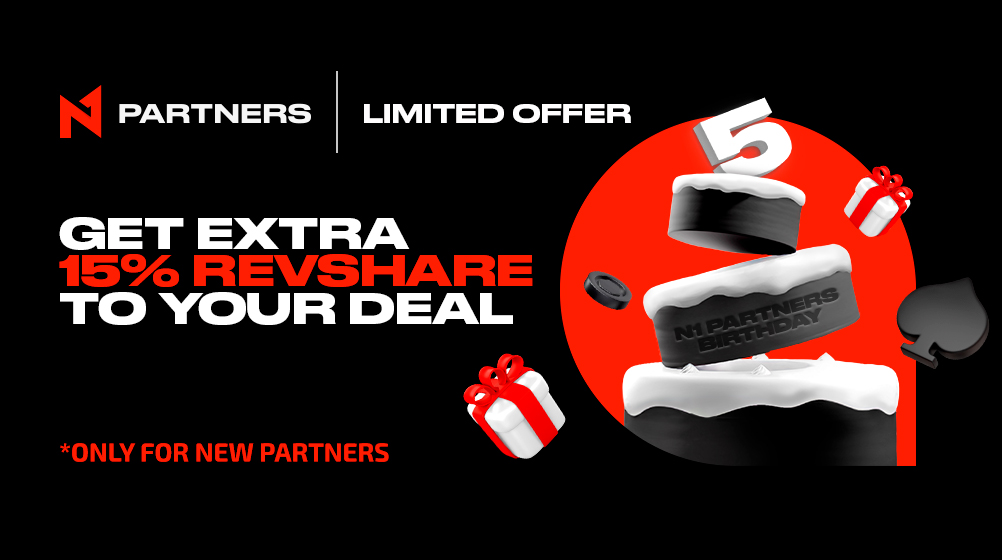 March 13,2023
Special birthday offer to new Partners
It's our birthday — N1 Partners turns 5 years old! This is a massive milestone for us, and we are both amazed and delighted looking back on everything we've managed to accomplish.
More details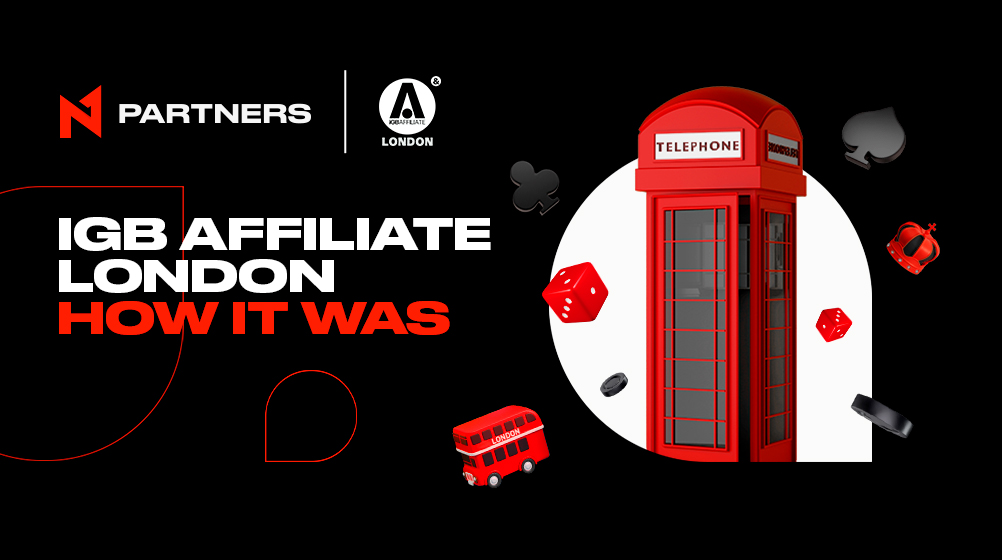 March 3,2023
IGB Affiliate London 2023 was a complete success
IGB Affiliate London is over, and the N1 Partners team is still processing all the beautiful emotions and experiences they had at the exhibition.
More details